Craft Reach
April 2015 - April 2018, Development of the Économusée Network in the Nordic Periphery and Arctic Region
The Craft Reach project's aim was to develop and test services to help quality craft businesses grow and prosper in peripheral areas by improving their business models and their premises, lifting the products onto the international market and use the businesses as focal points in the local community and as inspiration for young people.
The project reached out to a wider part of the local community, but retained the artisan at its centre. Working with strong stakeholder groups and planning services to enhance sales for the artisans, the Project provided new services for business growth and ensured local community awareness of the value of such businesses. The common challenge of distance to markets can be greatly reduced by operating within a functioning international network.
The main objective was to develop services to support and foster local small businesses in order for them to not only survive, but to prosper. The Économusée concept was still new to most artisans and the work to place the craft businesses so centrally in the community was also new. The work to create synergies between artists, artisans and the local communities was a new approach to business development when done in the context of our service development.
The project developed and tested services to provide artisan placements for young people with artisans in other Économusée network regions. It is important to show young people how heritage and quality can provide good, reliable jobs if developed in the right context. Working with experts we have looked to introduce alternative forms of funding to the artisans, explored the use of social enterprises for groups of the local community, and using our partners to explore the value of the Green and Blue Economy approaches in the arctic programme area.
Local enterprises have been the main beneficiaries from the project in terms of number of businessens supported, new and sustained jobs and number of business support solutions. Read more about the project here.
See our outputs and results here.
2nd International Economusee Network Conference visiting Ciderhuset in Balestrand, Norway October 18, 2017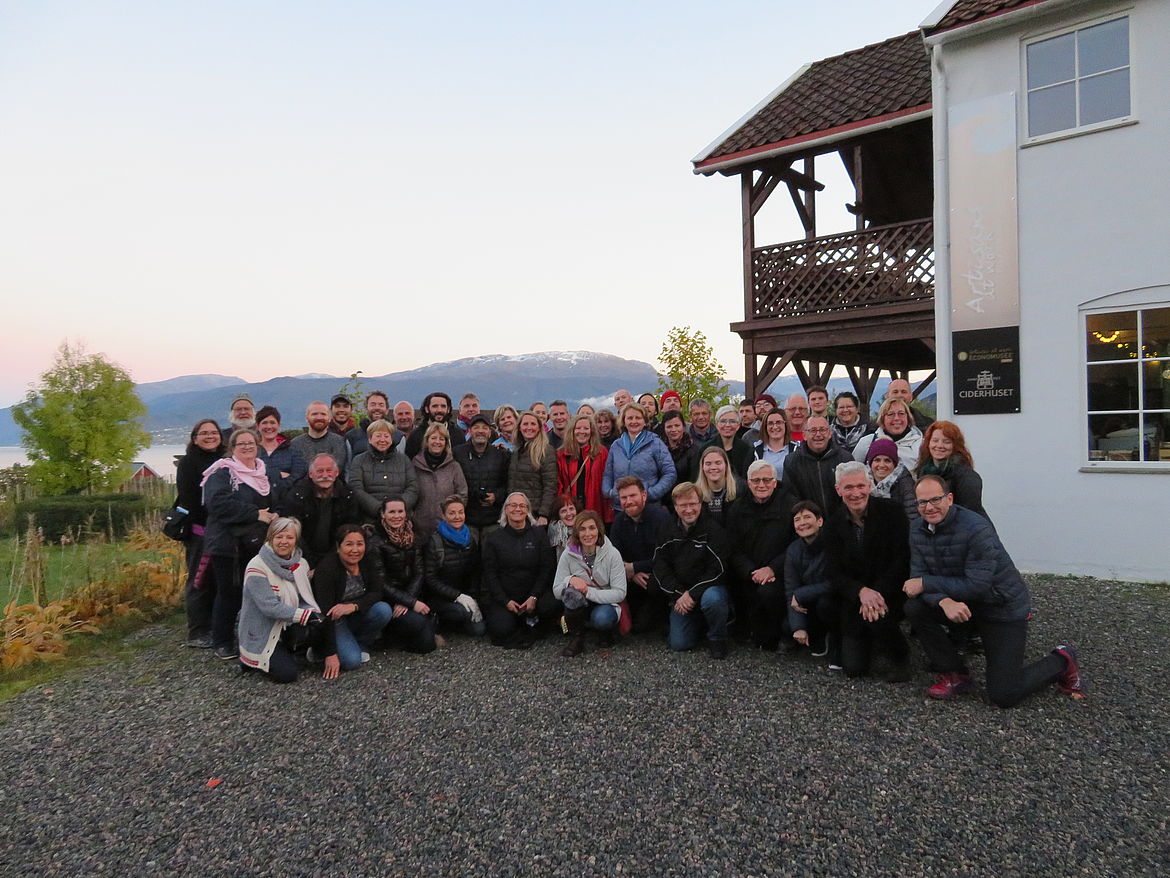 Contact
Lead Partner:
The Royal Norwegian Society for Development
Kari Clausen
Tel: +47 91553501
Project Manager:
Kåre Spissøy
Tel: +47 91386469